Shopping
Here, even shopping is an adventure.
---
Discover local goods, gear, and Western charm in Jackson's iconic Town Square.
Of course, the best souvenir is one you can come back to, but that doesn't mean you should skip the hunt for something to take home. Find anything from practical adventure gear to iconic Western wear to luxurious art and home decor. Locally owned outfitters, boutiques, shops, and galleries, most of which are around Jackson's Town Square, offer the shopping equivalent of rounding a bend in the trail to find a bear or moose — a thrilling surprise. But these surprises come without the danger of getting too close to wildlife; the only charging you need to worry about is on credit cards.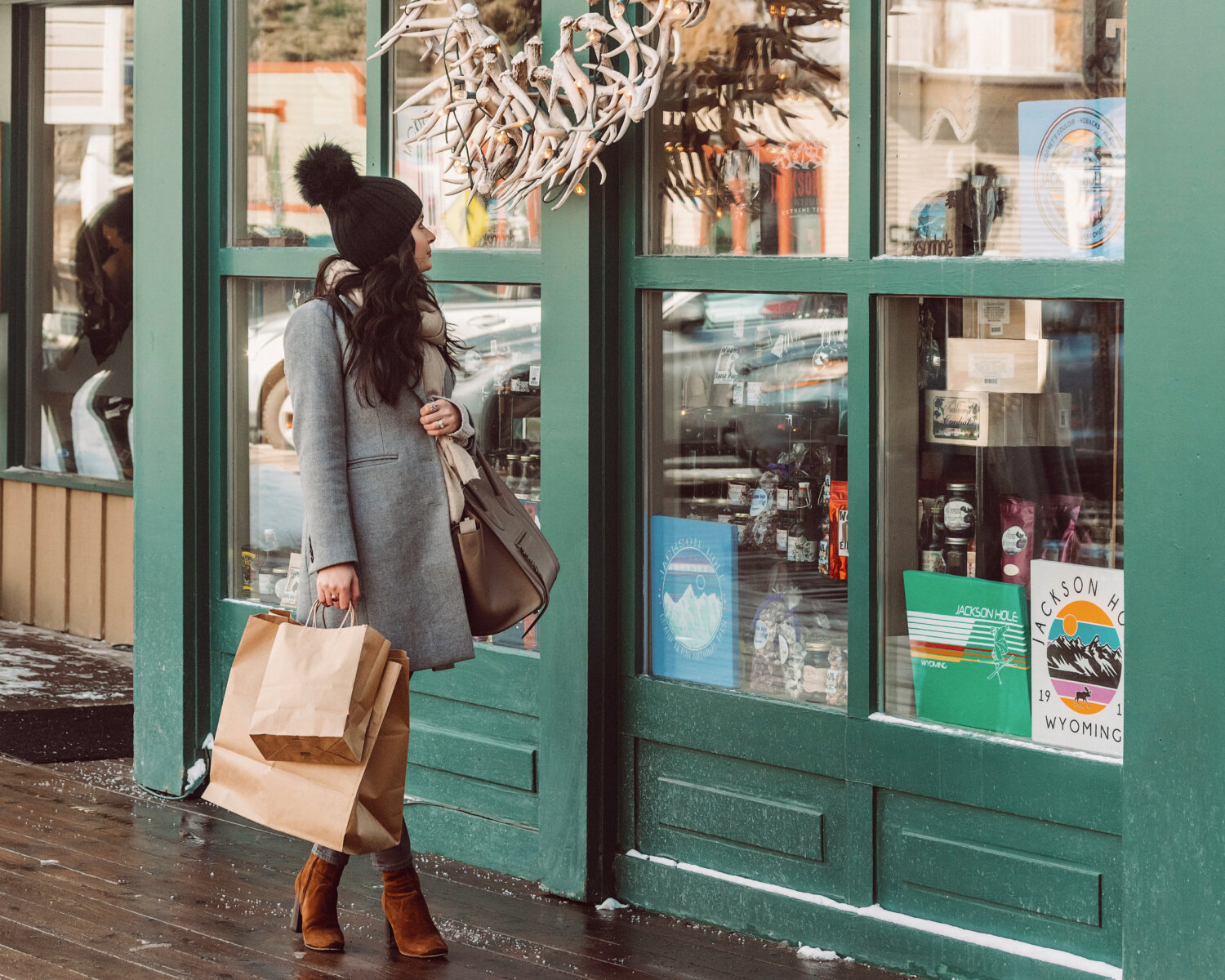 Dining
From sushi to high alpine cuisine, breakfast burritos to bison steak, cold-pressed juices to croissants, Jackson Hole's dining is almost as exciting as a bluebird powder day.
Explore
Culture
Long before it had a skiing or climbing culture, Jackson Hole had art and music culture. This area inspires artists whose creations range from sculptures to stand-up comedy and even symphonies. Like the wildlife, the culture here knows no bounds.
Explore
Wellness
Find the clarity or cure your mind, body and soul are craving in nature, supported by our deep and diverse selection of wellness activities, practices, and professionals.
Explore