International Flights
Jackson Hole Airport (JAC)
Flying into Jackson Hole Airport (JAC)
---
Jackson Hole has gained an international reputation for its stunning scenery, world-class skiing, outdoor recreation, and rich Western heritage. For those traveling internationally, a trip to Jackson offers an opportunity to explore some of America's most spectacular landscapes and experience the warm hospitality and distinctive culture of the American West.
Directly bordering the state of Idaho, Jackson Hole is located in the rural northwest corner of Wyoming next to Yellowstone and Grand Teton National Parks. While the region brings in great international tourism, Jackson Hole Airport is a small, regional airport that doesn't directly service international flights. To fly internationally to Jackson Hole (JAC), you must connect through a major U.S. city such as Denver, Salt Lake City, Atlanta, Chicago, Dallas, Houston, Los Angeles, Minneapolis, Newark, Phoenix, San Francisco, Miami, or Seattle.
Questions about Traveling to Jackson Hole
Getting Here
Getting to Jackson Hole is easier than ever, with non-stop flights from major cities across the United States to Jackson Hole Airport (JAC)—the only airport in a national park and just 20 minutes from the town of Jackson.
Explore
Regional Airports
For broader options in flight availability and price, flying into Idaho Falls (IDA) or Sale Lake City (SLC) are popular travel options for Jackson Hole visitors and locals alike.
Explore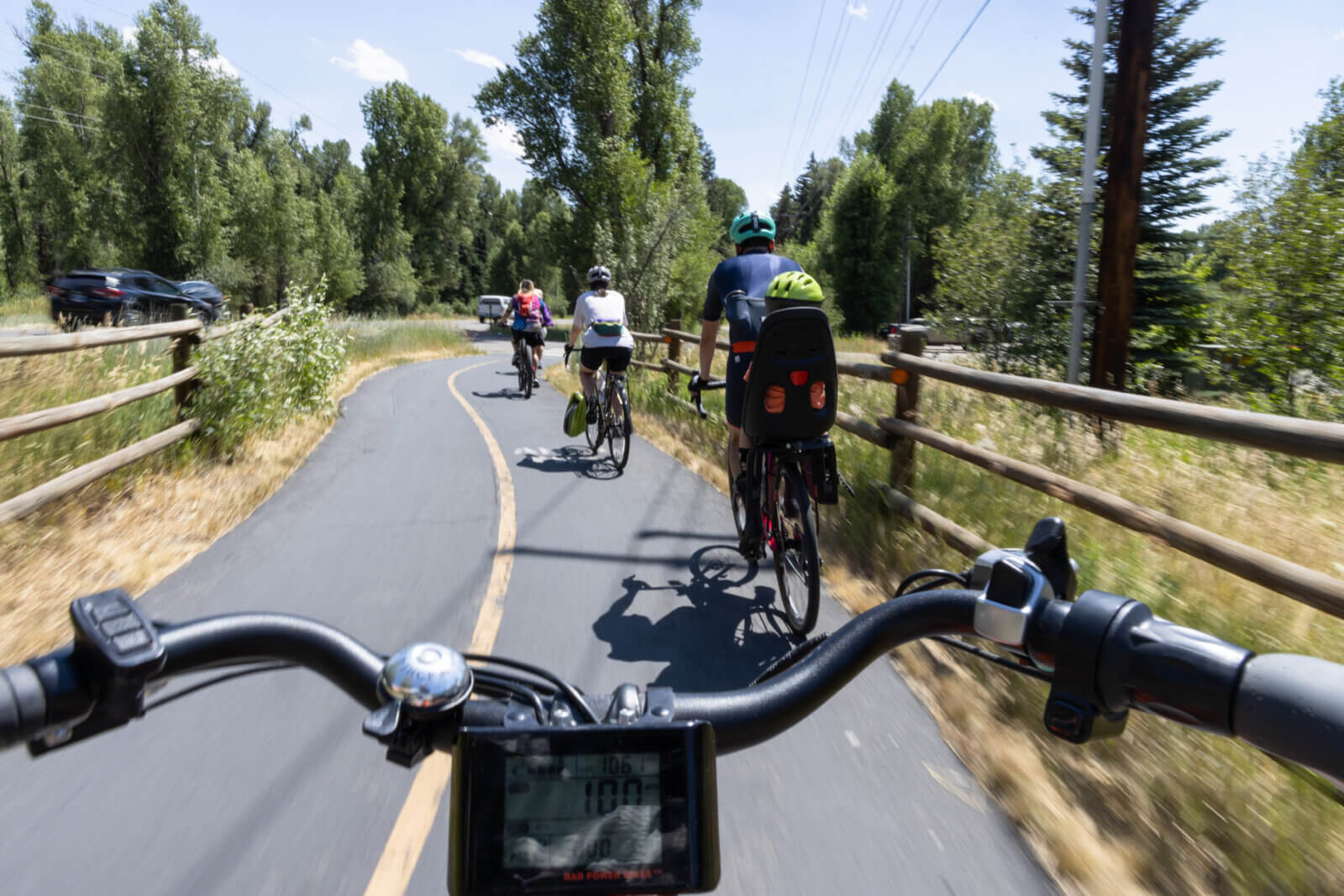 Getting Around
Public transportation, including a robust bus system, can get you to many destinations in the area. A well-maintained bike path is open for biking all year round. If you're going carless, hiring a guide and taking guided tours are great ways to ensure you can get everywhere you want to go.
Explore