Scenic Chairlift Rides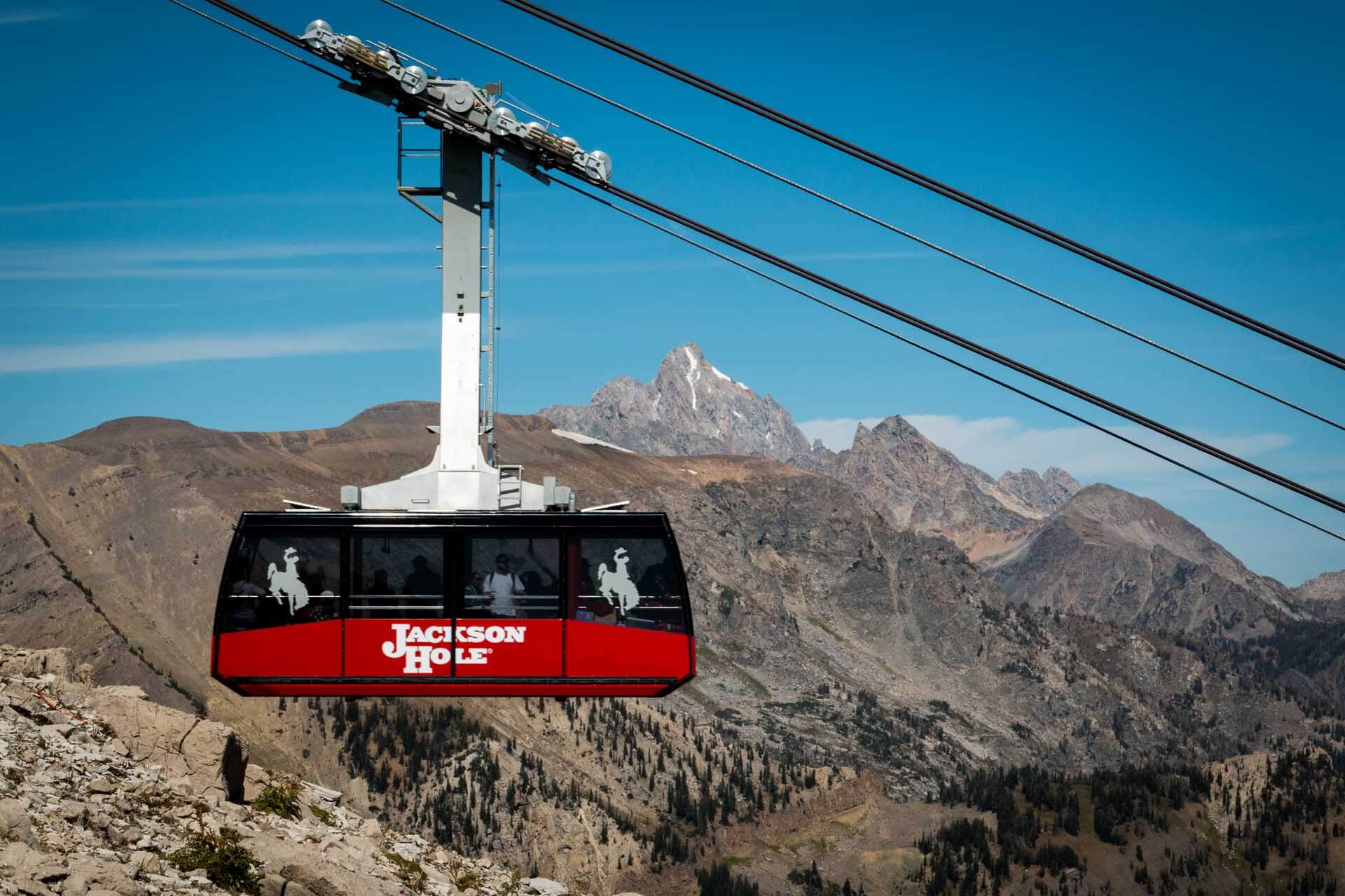 Breathtaking views without the exertion.
---
You don't have to hike to a summit or ski down a mountain to take in the incredible views Jackson Hole's resorts offer.
Hikers who make the steep trek to the top of mountain resort summits certainly earn a local badge of honor, but you won't envy them as you soar peacefully above on a ride to the top that takes minutes instead of hours. For any season or ability, a scenic lift ride is a great way to take in the views.
Jackson Hole Mountain Resort Tram takes you to the highest elevation — 10,450 feet — where there's a cabin that serves fresh-made waffles and sweeping views no matter where you turn. From the top of the Snow King Gondola (7,808 feet), downtown Jackson is at your feet and the entirety of Jackson Hole and the Teton Range stretch to the north. On the west side of the Tetons, Grand Targhee's Dreamcatcher lift gets you closest to the Teton's Cathedral Group. From the top of Fred's Mountain (9,880 feet), the Grand Teton, Mt. Owen, and Teewinot look almost close enough to touch (but actually are about 2 miles away).
It's exhilarating to be whisked to the top of a mountain that feels worlds away from the base beneath. No matter how you choose to get there, you can't beat the view from the top.
Local Tip
The hikes to the top of the Bridger Gondola and the Tram at Jackson Hole Mountain Resort are burly — 3,000 vertical feet up in less than 4 miles to get to the top of the gondola; the Tram is an additional 1,500 feet and 2 miles further. Your reward for hiking to the top is a free ride down (and Jackson Hole Mountain Resort allows dogs to download on the Bridger Gondola, but not the Tram). The hike to the summit of Fred's Mountain at Grand Targhee is slightly easier but still not to be taken lightly — about 2,000 vertical feet over 3 miles — and has the same reward: a free ride down.
Questions about scenic lift rides in Jackson Hole