Jackson Hole Mountain Resort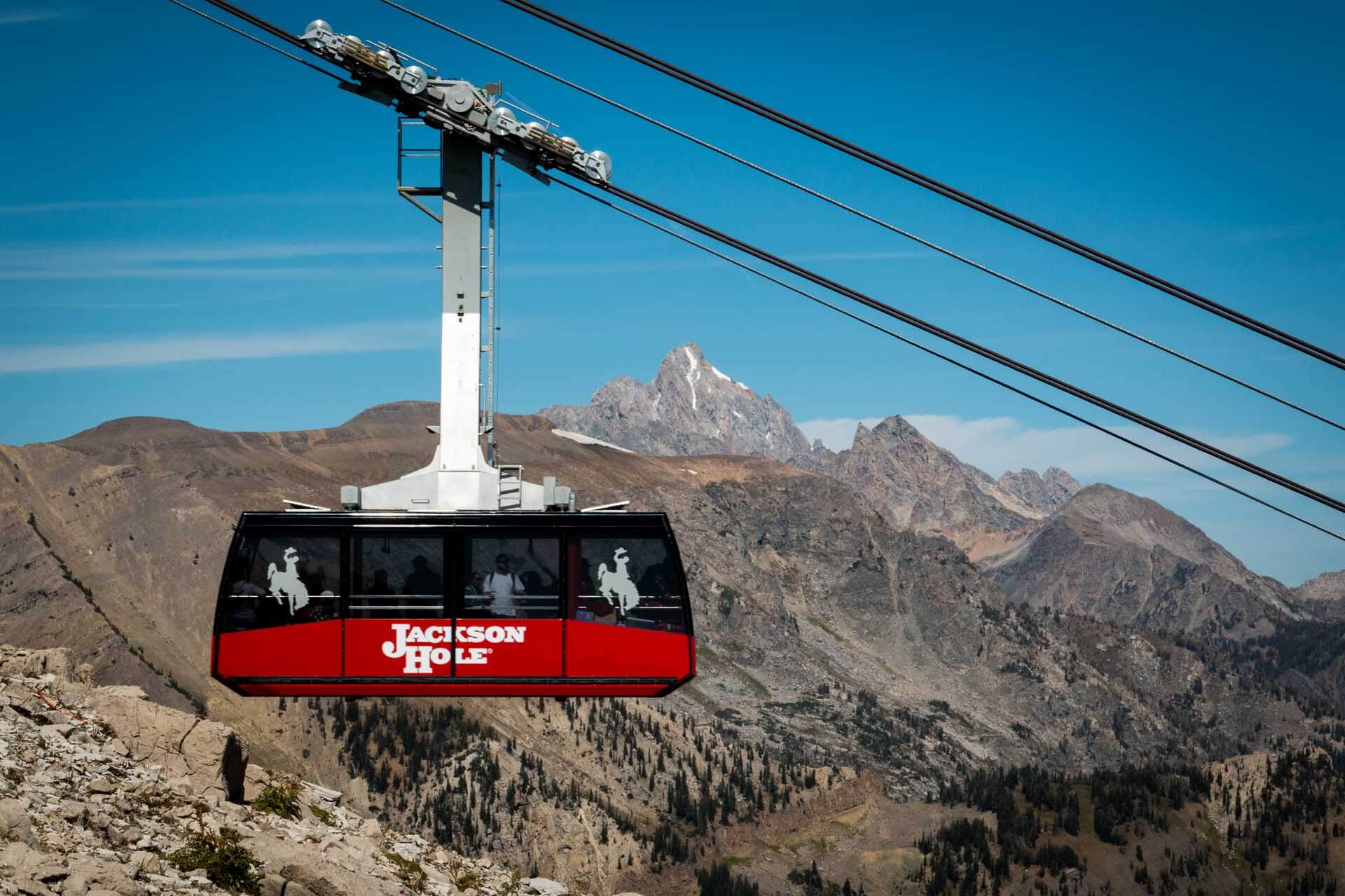 ---
When its runs were being cut and lifts installed in the early 1960s, there was no doubt that Jackson Hole Mountain Resort aimed to be the country's most ambitious ski area.
Its skier-dedicated tram wasn't the first in North America (it was the second), but it had a vertical rise almost double that of the first. The amount of terrain was just so vast, more than 3,000 acres. Jackson Hole was "The Big One" before its first lift was installed.
In October 1965, a couple of months before Jackson Hole's lifts started spinning for its first ski season, Skiing magazine wrote, "Tucked away in the northwest corner of Wyoming, just south of Yellowstone and Grand Teton National Parks, is the most impressive new skiing area in the US…it's got to be skied to be believed."
Thanks to thousands of magazine and newspaper articles, hundreds of ski movie segments, and dozens of books in the six decades since JHMR opened, the ski area is known around the world. Still, as much as you've read or seen about it, it does have to be skied to be believed. The sign at the bottom of the tram isn't hyperbole, "Our mountain is like nothing you have ever skied before!"
While this part of the JHMR experience hasn't changed, it no longer applies exclusively to skiing. The hiking trails at JHMR are like no other hikes you have ever done before. The trails in its downhill mountain biking park are like no other riding you have ever done (and not just because many of them were designed and built to be accessible for adaptive riders). Jackson Hole installed some of the first via ferrata climbing routes at any ski resort in the U.S. Even the on-mountain restaurants are like none you have ever eaten at. You can have a fresh-off-the-griddle waffle with your choice of toppings at 10,450-feet with views of five mountain ranges and three states, or beef tartare and a Wyoming mule cocktail while watching the sunset over the Gros Ventre Mountains.
Whether you're hunting for fresh powder turns, hiking through the wildflowers, enjoying the cascading views from a scenic tram, gondola, or chairlift ride, or eating from reputable restaurant, Jackson Hole Mountain Resort has an activity for everyone that will create a memory of a lifetime.
All three Jackson Hole-area ski resorts offer plenty to do once you've packed your skis and snowboards away for the summer.

Jackson Hole is more than black diamonds and steep terrain.
Conquer your fears with these insider tips.

Intermediate skiers can come to Jackson Hole for a week-long ski vacation and ski every day.
Visit JHMR
Jacksonhole.com

Visit the Jackson Hole Mountain Resort website for more information on activities and reservations.

Jacksonhole.com

Mountain Status

Trail and lift status, weather conditions and on-mountain information at Jackson Hole Mountain Resort.

JHMR Report

Lift Tickets

Summer sightseeing ticket and winter lift ticket information.

Lift TIckets
---
From awe-inspiring encounters with nature to wild and western activities every kind, Jackson Hole offers once-in-a-lifetime experiences, 365 days a year.
Eager to glimpse your first bear, moose, or wolf? Challenge yourself with a run down black diamonds or class III rapids? Hook an 18-inch cutthroat? Meet a real cowboy? Watch a Teton sunset? This place is full of experiences you won't find that at home, or anywhere else for that matter. In Jackson Hole, wild adventures aren't just possible—they're already here waiting for you.
Explore other areas
Grand Targhee Resort

Founded by ranchers and potato farmers and opened in 1969, Grand Targhee remains a beloved locally owned ski and summer resort with top-notch snow and scenery. On the western side of the Tetons, Targhee is a scenic drive over Teton Pass and up Teton Valley. In Driggs, Idaho, turn east onto Ski Hill Road and you'll soon cross back into Wyoming and start the ascent up to Targhee's intimate base area at 7,800 feet.

Learn More

Snow King Mountain Resort

In 1939, Snow King Mountain opened just east of the Town Square; it was Wyoming's first ski area. The cable of its single rope tow was purchased from an oil drilling company in Casper, Wyoming, and an old Ford tractor powered it. It wasn't until 1947 that a chairlift—a single—was built. Snow King is still a snowball's throw from the Town Square but is now home to a new 8-passenger gondola for winter and summer visitors, a snow tubing park, hiking, and biking trails.

Learn More

Grand Teton National Park

With its southern entrance only 12 miles from Jackson's Town Square, Grand Teton National Park was founded in 1929. The park was expanded in 1950 to protect the 310,000 acres we know and love today. At about 10 million years old, the Tetons are the youngest mountains in the Rockies and are still growing.

Learn More